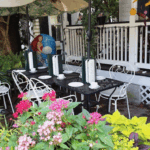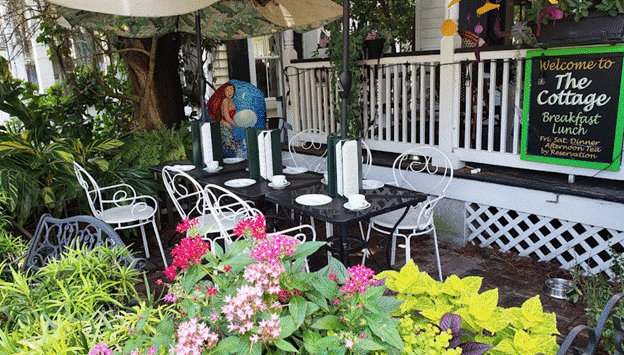 Three More Reasons to Love Dining Outdoors
Three More Reasons to Love Dining Outdoors
There's a lot to love about Summer in the Lowcountry (besides the obvious beach days). Warm-weather produce is back on the menu, festival season is in full swing, and Old Town Bluffton is bustling with locals and visitors enjoying the sunny weather. We love hosting guests on our patio to indulge in great food, great weather, and even better company.
If you're like us, you probably already ask for a table outside every chance you get, but here are a few more reasons to dine outdoors this summer.
You Get to Enjoy Some Fresh Air
According to the US Environmental Protection Agency (EPA), Americans, on average, spend approximately 90% of their time indoors, where the concentrations of some pollutants are often two to five times higher than typical outdoor concentrations. Fresh air has a profound effect on your mood and health – from cleansing your lungs to raising your levels of serotonin, your happiness hormone – so you might as well nourish your body in multiple ways by moving your meals outside.
The Relaxation Value
Plant lovers and outdoor enthusiasts alike know that surrounding yourself with natural elements, like greenery and sunlight, is instantly relaxing. Take a break from the hustle and bustle of your daily life by enjoying some soothing scenery while you eat your salad. The fresh air also lowers your stress hormones and blood pressure, so you're more relaxed and even focused while you eat. People are less likely to focus on their food when they're stressed, causing them to overeat or enjoy their meals less. Eating outside will help you savor the moment (and every bite).
It Keeps You Social
Not only is our patio the perfect place for people-watching, but it's easier to chat with your friends outside than it is over the voices of other indoor guests. People are also more likely to stay at the table longer to enjoy the weather and views, giving you more time to spend with the people who matter most.
Whether you're a Lowcountry local or an out-of-towner, there's a seat for you on our sunny patio! Join us for breakfast Mon-Fri (9-11 am) or Sat (8-11 am), lunch Mon-Sat (11 am-3 pm), or Sunday brunch (8 am-2 pm) to see why we're consistently voted Bluffton's best outdoor dining location.