Why SideCar?
The Scrumptious, Southern Fare from The Cottage.
The Healthiest, Freshest Food from The Juice Hive.
(or create your own custom menu) 
All In the Comfort of Your Home!
Personal Catering Services Celebrating Life's Special Occasions and Everyday Moments … 
from the Lowcountry's Most Celebrated Restaurants and Award-Winning Chefs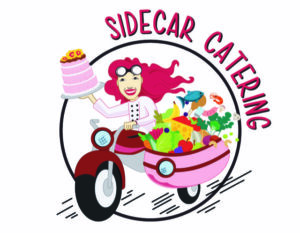 In-Home and Vacation Catering
Intimate Gatherings and Celebrations
Meal Prep and Oven-Ready Feasts
Personal Food Shopping Services

Why SideCar?
The Scrumptious, Southern Fare from The Cottage.
The Healthiest, Freshest Food from The Juice Hive. -OR- create your own custom menu!
In the Comfort of Your Home
Personal Catering Services Celebrating Life's Special Occasions and Everyday Moments … from the Lowcountry's Most Celebrated Restaurants and Award-Winning Chefs
What We Do
(*spoiler alert : We do it all!)
We thought there couldn't be anything we love to do more than to prepare delicious meals for our guests.. It's what we've been doing for years, what has won us accolades and numerous industry awards for The Cottage and The Juice Hive … and what keeps our customers coming back year after year.
So then we thought about it some more. Why not bring our signature "Scrumptious Food" to a setting that's just as quaint and cozy: your home.
SideCar Catering Services offers everything so many locals and visitors love about both The Cottage Café and The Juice Hive…all with the convenience of being freshly prepared (and graciously served to you) in your own home or vacation stay.
The best part? When we say we do it all, we really do it all.
Planning. Shopping. Cooking. Serving. And, of course, the clean-up.
Give us your kitchen for a few hours…and we'll turn it into a five-star, award-winning restaurant. And turn you and your guests into our next very satisfied customers eagerly awaiting their next SideCar ride.
What We Offer
Home and Vacation Catering
Custom menus for all your culinary needs! In-home cooking, drop-off meals, buffet or sit-down, from soup to nuts (or coffee beans)!
Choose from a variety of menu options: The Cottage, The Juice Hive, both menus, a theme (think Southern, Mexican, Italian, French, Caribbean, Spanish), or a custom menu to meet your tastes/needs! We truly cook it all.
Intimate Gatherings and Celebrations
Reunions, getaways, weddings, birthdays, celebrations of life, anniversaries, corporate retreats…We help you create the menu, and provide in-home cooking to offer a unique dining experience that will keep your guests talking!
OR you have full private access to The Cottage – a historic, charming restaurant, seated right in the middle of Old Town Bluffton!
Meal-Prep and Oven Ready Feasts
Daily or weekly meals are prepared and delivered to your home. All items are labeled with ingredients and cooking instructions. Food allergies or sensitivities are absolutely a priority!
Personal Food Shopping Services
Food shopping can be dreaded. We offer daily, weekly, or monthly shopping, delivered, and put away! We will get that fridge and freezer organized for you!
Personal Chef Services
Meal Prep – weekly meals (as many nights as you'd like for as many people as you'd like) prepared, labeled, and placed in your refrigerator or freezer
On-site cooking/catering – for small, intimate special events
All featuring:
Customized menu planning
Grocery shopping
On-site cooking in your kitchen
Graciously (and professionally) served to you and your guests
Full clean-up
Weekly Meal Preparation
Now, more than ever, families are enjoying time spent together eating dinners at home. But between the shopping, cooking, and clean-up (not to mention getting everyone to agree on what they want to eat) … and making sure you have the right ingredients for those last-minute requests, the daily challenge of nightly dinners often becomes, well … challenging (to say the least.)
That's where SideCar comes in … and comes to the rescue. We'll work with you to come up with some great dinner solutions that are guaranteed to please the palates of everyone in your family … and then take it from there. We can come to your kitchen and cook, package, and store as many family meals as you'd like, for as many people as you'd like (up to 20). Whether you're just looking for us to prepare and leave you with one or two dinners per week, or if you'd like us to cook for the week and leave you with a full 7 days of delicious, gourmet (and healthy) dinners of your choosing stored in your refrigerator and/or freezer, we'll provide you with whatever you need (and whatever your whole family is sure to like!)
Here are just some of our menu ideas and family favorites. We'd love to tell you more about what we can bring to your table with our incredibly convenient (and incredibly delicious) at-home meal preparation services. Contact us today and discover how SideCar can meet your family's needs when it comes to providing great, freshly-prepared chef-cooked meals … making every night feel like you're dining at your favorite Lowcountry restaurant.
On-Site Cooking and Catering
SideCar is the perfect option for so many occasions – from a romantic anniversary-dinner-for two, to a backyard family gathering, to small dinner parties when you want to give your guests something truly special to remember.
We specialize in a "personal approach" to cooking — working one-on-one with each client to ensure that together we create a menu filled with the foods you love – using your favorite ingredients, all of the very highest quality. We know it makes a difference – we see it every day at our restaurants. And now, we're bringing that same commitment to quality, fresh ingredients – and scrumptious cuisine – to you at home, as well.
Specializing in:
Date night/Anniversary dinners
Birthday dinners
Intimate dinner parties
Cocktail parties
Holiday celebrations
Backyard gatherings
Small private parties and special occasions
Everyday family meals … giving you more time to spend with your family while we do the planning/shopping/cooking/cleaning!
Hop Onboard!
Ready to hop aboard our SideCar and discover a whole new way to enjoy freshly-prepared restaurant quality cuisine in the comfort of your own home?
Contact us today and let us show you how SideCar brings together the delicious decadence of The Cottage Café with the highly-sought healthy options of The Juice Hive, all while bringing together family and friends for a unique at-home culinary experience.
Make unforgettable memories around your dining room table!
Sample Menus
We offer menu options to satisfy any craving or dietary need.
This includes items from The Cottage, Juice Hive, themed meals, delicious baked goods, and more!
On the Lighter Side
Granola Parfait with Fruit, Yogurt, Local Honey
Coconut Chia Pudding with Coconut, Almond, Local Honey
Avocado Egg Smash on Multi-Grain
Sunrise Wrap – Spinach, Egg, Goat Cheese, Avocado, Sprout
Acai Bowl – Banana, Berries, Chia, Almond, Almond butter
Smoothie Bowl – Almond Butter, Fruit, Yogurt, Granola
Bagels with Smoked Salmon, Cream Cheese, Red Onion, Capers
Challah French Toast with Apples and Pecan
Scones, Muffins, Cornbread, Croissant
Suggest Your Favorite!
Brunch-Style
Shrimp and Grits with Eggs, your choice of egg style
Egg Scrambles – create your own scramble- luscious
Biscuits n' Sausage Gravy – Corned Beef Hash – Beet Sweet Potato Hash
Breakfast Burrito with Salsa – your choice of stuffing, cheese, meat
Breakfast Taco – eggs, chorizo, avocado, potato, tomato
Eggs Benedicts – choice of ham, crab cakes, spinach, bacon, and avocado
Quiche – Lorraine, Meat Lovers, Veggie Heaven, Crab Artichoke Brie, Spinach Feta Tomato
Strata – a layered breakfast casserole, choose your meat, cheese and veggie
Want something else? Just let us know!
Famous May River Coffee Company- House Roasted Coffee- in a variety of flavors
Bulletproof Coffee
FRESH Cold Press Juices – Greens, Carrot/Apple, Beet/Apple
Hot Shots – ginger, turmeric, honey, wheatgrass, lemon
Smoothies from The Juice Hive Menu
Boosted Smoothies from The Juice Hive Menu
Fresh Mint Iced Tea – Sweet Tea
Kombuchas, Elderberry, Natural Energy Drinks
116 different types of  Loose Leaf Organic Teas
Create your own!
Shrimp Stuffed Avocado – Heirloom Tomato Caprese
Beets, Blue and Walnut – Iceberg Wedge with Bacon and Blue
Chinese Chicken – Panzanella – Curry Shrimp – Curry Chicken
Classic Tuna, Ham, Chicken or Egg Salad
Award-Winning Caesar – Black Garlic Caesar
Traditional Niçoise – Traditional Greek – Traditional Cobb
Curtido Cabbage Salad – Pasta Salad – Rice Salad
Neiman Marcus Chicken Salad with Grapes and Almond
Southern Chicken Salad with Pecan and Dried Cranberry
Classic Waldorf with Apple, Celery, Grapes, Walnut
Create Your Own…Add any Protein!
Gazpacho – She-Crab – Shrimp Bisque
Chicken Corn Chowder – Shrimp Gumbo – Chicken Wild Rice
Mexicali Tortilla – Vichyssoise – Classic Borscht
Chowders – New England Clam, Manhattan Clam, Lobster Corn
Watermelon, Mint, Feta – Carrot, Apple, Ginger
Summer Minestrone – Heirloom Tomato Basil
Senate Bean Soup – Southern Peanut Soup
Black Bean – Split Pea – Mom's Chicken Noodle
Suggest Your Favorite!
Wraps and Sandwiches (Lunch)
Roast Beef Cheddar – Chicken Caesar – Sautéed Veggi
Turkey, Bacon, Avocado – Ham, Swiss, Spinach
BBQ Pork or Chicken – Bacon Lettuce Tomato
Fried Green Tomato Pimento Panini, Muffaletta, Cubano
Grilled Paninis – Turkey Apple Brie, Ham Honey, Turkey Cranberry Provolone, French Dip
Grilled 4 Cheese with Tomato – Open Face Steak Sandwiches
Lobster Avocado – Crab Shrimp Avocado Rolls
Burgers! Create Your Own
Create Your Own!
Fresh Oysters! – Rockefeller, Florentine, Blackened, Half- Shell
Crab Cakes, Sautéed Mussels or Clams, Shrimp Cocktail
Fried Green Tomatoes with Cajun Tomato Cream Sauce, Shrimp, Fresh Basil
Buttery Garlic Bruschetta – Tomato, Vidalia, Sourdough Toasted Bread
Charcuterie – Classic Meats, Cheese, Olive, etc.
Classic Thai Satay – Chicken, Beef, Pork
Meatballs – Buffalo Blue, Asian Sesame, BBQ
Veggie and Hummus Platter – Veggie Sticks
Dips of all Kinds – Chips and Celery Sticks
Wide Open for Suggestions.
Low Country Boil – Frogmore Stew – Brunswick Stew – Oyster Stew
Fresh Catch – Cobia, Mahi, Golden Tile, Flounder, Halibut, Wahoo, Grouper, Snapper
Grilled Tuscan Porterhouse – Italian Smothered Filet – Black and Blue Ribeye
Cajun Jambalaya with Shrimp and Crab – Crawfish and Shrimp Etouffee
Award Winning Shrimp and Grits – Low Country Gumbo over Rice
Fresh Italian Pastas with Seafood, Meat, Vegetable or Combo
Sauces:  Amatriciana, Alfredo, Carbonara, Puttanesca, Aglio e Olio, Primavera, Marinara, Pesto, Bolognese
Shrimp Perloo – Chicken Bog – Seafood Mariscada
Classic Flounder Amandine   Veracruz Style Fish
Chicken or Veal Marsala – Chicken or Veal Piccata – Coq au Vin
Beef Bourguignon – Bouillabaisse – Southern Paella
Calf's Liver with Bacon and Onion – Duck Breast with Raspberry Compote
Pulled Pork or Chicken – BBQ Baby Back Ribs – Root Beer Bourbon Ribs
Guinness Steak Pot Pie – Chicken Mushroom Pot Pie – Crawfish Shrimp Pot Pie
Please Suggest Your Favorite or Family Favorite
Tacos, Tacos, Tacos! (Evening)
Comes with tortilla, green cabbage, cheddar
---
Blackened Local Fish with Mango Cucumber Salsa
Cocoa Coffee Braised Beef with Papaya Salsa
Al Pastor Pork with Pineapple and Mild Jalapeno Salsa
Blackened Shrimp with Watermelon Corn Salsa
Rotisserie Chicken with Tomato Avocado Salsa
Seared Salmon and Pineapple Avocado Salsa
Cakes!  Coconut, Pistachio, Red Velvet, Chocolate, Lemon, Birthday, Wedding, etc.
Cream Pies, Fruit of Forest, Cherry, Blue, Strawberry, Pecan, all kinds!
Bananas Foster, Caramelized Banana Pudding, Rice Pudding, Tapioca
Cheesecakes – Classic NY, Espresso Chocolate, Fresh Fruit, Key Lime Coconut
Brownie Sundaes, Banana Splits, Ice Cream Sandwiches
Profiteroles, Tiramisu, Cannoli, Napoleon
Bread Pudding – New Orleans, Apple Cinnamon, Triple Chocolate
Fresh Fruit Cobblers, Crisps, Crumbles
Pecan, Linzer, and Lemon Bars
Our Famous Fresh Fruit Platter is a MUST!
The sweets list goes on and on.