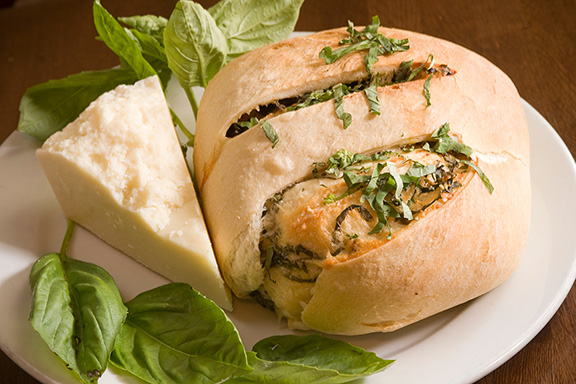 Mouth-watering baked goods baked fresh at The Cottage. 
The freshest ingredients, mixed with the TLC we use to prepare all of our signature baked goods.  Enjoy the taste of The Cottage at home, at work or anywhere you are.  For special event desserts, or everyday delicacies, everything's better at The Cottage!
With our wide assortment of delicious freshly-baked cakes, pies, cheesecakes and tarts, your perfect dessert is waiting for you at The Cottage. From our longtime customer favorites (including our Chocolate Love and Cottage Coconut and Chocolate Peanut Butter Crunch cakes, Southern Pecan and Shoo Fly pies, and our Carmelized Apple Cider tart) to just about any sweet treat you can imagine, we can make your dessert dreams come true at The Cottage. Come in today and see "what's bakin'" at The Cottage, or call us to discuss personalized bakery orders … and see how The Cottage can be your secret ingredient in bringing scrumptious desserts to life!
The following is only a partial list! Call for others! 843.757.0508
CAKES

 

Hummingbird Cake
Tropical Carrot Cake
Recommended
Chocolate Love
Lemon Pistachio
Strawberry Basil
German Chocolate
Raspberry Lemon
Pistachio Cream
Birthday Cake
Italian Cream
Cottage Coconut
Strawberry Chocolate
Confederate Rose
Chocolate Blackout
Red Velvet
Boston Cream
Pineapple Upside Down
Peach Vanilla
Macaroon
Sea Salt Caramel
Cottage Coconut
Lemon Cream
Key Lime Coconut
Creamsicle
Coconut Pistachio
Peanut Butter Chocolate Crunch
Pina Colada
Lemon Orange
Berry Berry
PIES

 

Coconut Cream
Chocolate Cream
Banana Cream
Country Apple
Old Fashioned Cherry
Peanut Butter Chocolate
Nutella Cream
Southern Pecan
Fruit Pies of any Kind
Fruit of the Forest
Triple Chocolate Pecan
Caramel Apple
Lemon Chess
Shoo Fly
Coconut Banana
Key Lime
Peanut Butter
Strawberry Rhubarb
Pumpkin Spice
Cheesecake
Espresso Chocolate
Raspberry White Chocolate
Key Lime Coconut
Philly Cheery Cherry
Classic New York
Pumpkin Cream
TARTS
Caramel Nut
Honey Hazelnut Cranberry
Lemon Custard
Luscious Lemon
Toffee Pecan
Caramelized Apple Cider
Fresh Fruit
COOKIES
More flavors available. Call for details!

Pecan Balls Cranberry Coins Chocolate Chunk Elephant Ears Almond Crescents
Scones

Many flavor combinations available.
Call for details!
Bread Pudding
Many flavor combinations available.
Call for details!