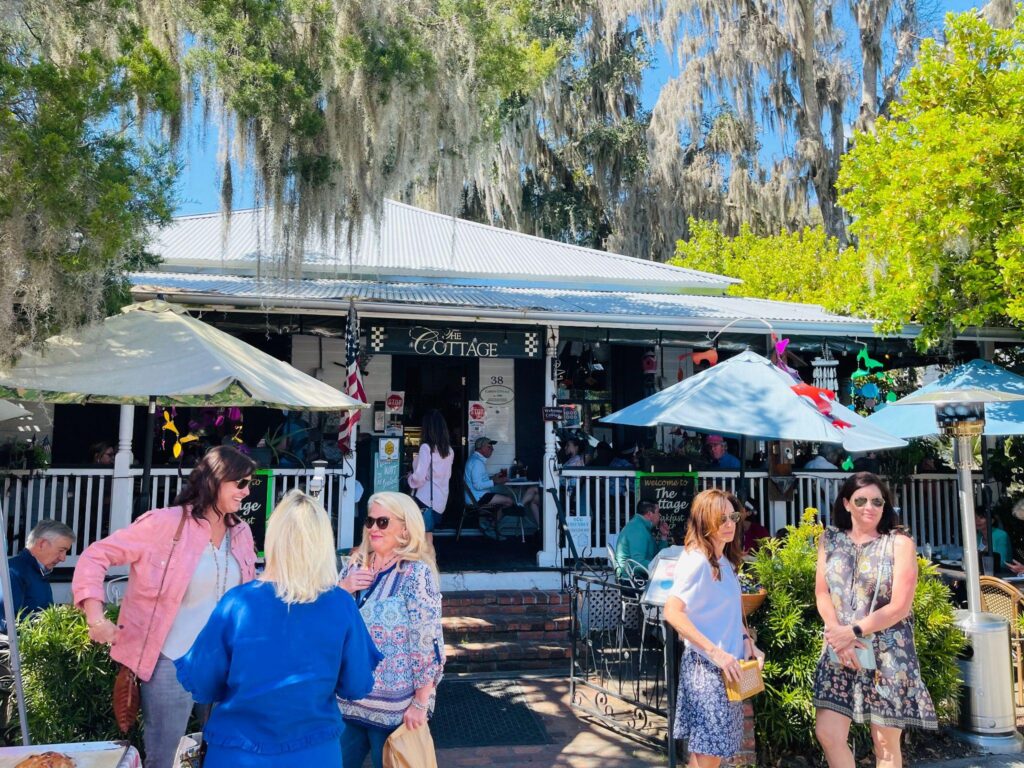 The Lowdown on the Lowcountry's Spring 2022 Festivals
There are a lot of reasons to love life in the Lowcountry, including (but certainly not limited to) Southern comfort cooking, the views of the May River, and always seeing someone you know at the farmers' market. But ask any local what they love most about the area and they'll probably tell you it's our traditions – including festivals.
If you need yet another reason to visit the Lowcountry this spring (or simply want to know what's happening right here in your own backyard), there's an exciting lineup of events between February and May. Here's the lowdown on the Lowcountry's spring 2022 festivals.
The Hilton Head Marathon (Feb. 12)
Join thousands of runners across three distances (marathon, half, and 5k) and experience the scenic race that's one of the premier running events in the region. With all races finishing at the same afterparty, you'll celebrate your accomplishments with ice cold beer, free food, great tunes, and free swag. Learn more here.
Hilton Head Island Seafood Festival (Feb 21-27)
Calling all seafoodies! The Hilton Head Island Seafood Festival offers seven days of celebrity and local chef dinners, local wildlife education, wine tastings, cooking demos, and more. The festival explores the South's evolving food culture, which has been returning to its roots in recent years by honoring its rich native agriculture. Learn more here.
Hilton Head Wine and Food Festival (March 21-27)
The Hilton Head Wine and Food Festival celebrates the area's global wine partnerships, authentic cuisines, and local chefs. This year's Festival will consist of exceptional wine dinners, the Sip and Stroll, Stay Gold plus the traditional Grand Tasting and well-loved Public Tasting. Learn more here.
RBC Heritage (April 11-17)
The RBC Heritage tournament is well-loved by golf fans and Lowcountry Locals alike for a reason: in addition to taking place on some of the area's most pristine golf courses, the tournament has given over $45.8 million to those in need in South Carolina since 1987. Learn more here.
MayFest (May 14)
The Bluffton Village Festival, commonly known as Mayfest, is an annual celebration in the heart of Old Town Bluffton which takes place on the Saturday before Mother's Day. Enjoy the art, crafts, music, food, Ugly Dog contest, pie eating contest, kids' activities and a chance to meet old friends and new ones! Learn more here.
Hilton Head Art Festival (May 29-30)
More than 120 local and national artists – including painters, jewelers, sculptures, photographers, poets, and more – will be on exhibit this weekend in Hilton Head Island at Shelter Cove Harbour and Marina. Learn more here.
Whether it's your first time visiting the Lowcountry or you're a long-time local, there's a table just waiting for you at The Cottage. Join us for breakfast Mon-Fri (9-11 am) and Sat (8-11 am), for lunch Mon-Sat (11 am-3 pm), or for Sunday brunch (8 am-2 pm). We're excited to see you, seat you, and serve you some delicious Southern cooking!