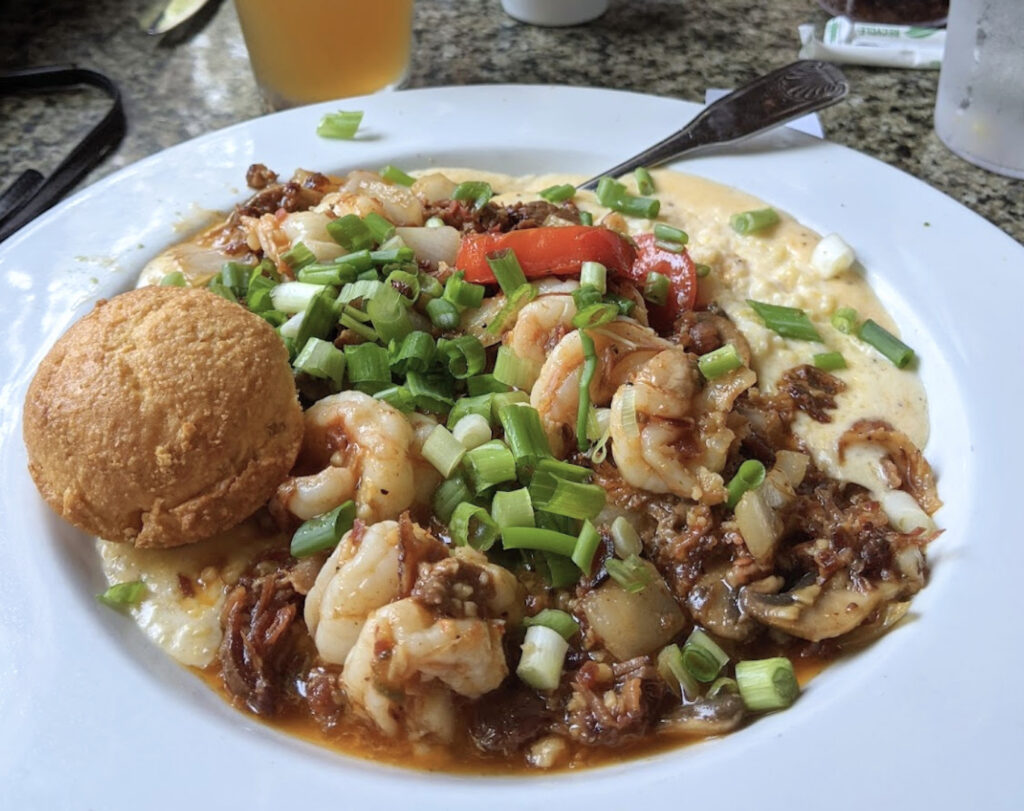 How to Make Your Favorite Southern Foods a Bit Healthier
Whether you're planning to visit the Lowcountry soon or are lucky enough to live here, two things are probably on your mind this month: beach season and indulging in your favorite Southern foods, especially as RBC Heritage week approaches. But your two priorities don't work well together…right?
Southern food has a bad rap for being unhealthy, but you don't have to give up your clean eating habits to try this cuisine! With a few simple swaps, you can enjoy Lowcountry fare while staying on track to meet your wellness goals.
Load up on the veggies.

Southern food is based on simple ingredients, many of which are vegetables. Collard greens, okra, and mashed sweet potatoes are both nutritious and flavorful. Try trading fried sides for plant-based alternatives, or order a salad as your main meal. The Cottage's salads are anything but basic: our Avocado Caprese with Grilled Shrimp and Beets and Blue salads are made with the freshest ingredients and a little Lowcountry flare.
2. Pay attention to portion sizes. The nutritional value of Southern food doesn't only depend on what you're eating – it also depends on the portion size. If you want to sample a traditional dish without committing to an entire meal, order one of our appetizers, like our famous Fried Green Tomatoes. We can also split any of our entrees so you and a friend can share.
3. Look for lean proteins. The Lowcountry is known for its world-class seafood, which is a smart choice for health-conscious consumers. It's a lean protein that delivers a host of health benefits, including omega-3s. Fish and shellfish are lower in saturated fat than red meats and are also lower in cholesterol than other proteins. Try our Blue Crab, Shrimp & and Avocado Roll or the Fish Taco Salad. Not a fan of fish? Ask for a grilled chicken breast instead.
Not ready to give up jambalaya, shrimp and grits, and pimento dip? Neither are we. But choosing lighter alternatives of your favorite Southern dishes is a great way to fuel your body while savoring the region's classic flavors. We're open Mon-Fri (9-11 am) and Sat (8-11 am), for lunch Mon-Sat (11 am-3 pm), or for Sunday brunch (8 am-2 pm)!