"This is a very sweet little restaurant with quaint and interesting decor inside though there are outdoor dining options as well. My husband and I had the tuna for lunch, mine on noodles and his, the nut and seed encrusted. Yum! Both were just excellent and the service was also. There were many other tempting menu items and I'm sure we will be back to try them. The bakery items also looked good. One of the best meal experiences we've had in the Bluffton area! Very rewarding dining experience."
---
"Tea aficionados rejoice! Flavors for every palate. I'm not one for American breakfast yet everything was cooked to perfection and not greasy. Despite the brunch rush the owner and the staff were communicative and kept things running smoothly. You can tell this is a place with love, learning, and respect. This is a must stop between Charleston and Savannah. Our food: Chicky Piggy Fun, Greed Goodness, Crabby Bernice. Our teas: Indian Spiced, Bourbon St. Vanilla, White Matcha, Chocolate Strawberry, and Kama Sutra." ~Abby D.
---
"Their cake is really good and the flavor combinations are so unique. Loved a recent mint lavender cake I had recently. We also got a strawberry amaretto slice of cake that was also delicious. Been here many times and I'm never disappointed." ~Marcy W.
---
"Best Bluffton location for outdoor breakfast or lunch. Parking is free either parallel along the street or at nearby park. Menu choices from breakfast items until 11 and lunch until 3 pm. Fried green tomatoes and crab cakes with mango salad were excellent! Excellent service too." ~N.
---
"Lunch with my wife today at The Cottage in Bluffton today, staff very friendly and helpful ( shout out to Emma "awesome ") ordered the pimento shrimp & grits, delicious…. pleasant place and a must place to go for lunch in Bluffton, highly recommended. Very good desserts…!" ~Tedd W.
---
"What a great treat stopping for lunch at The Cottage was today. Our only regret was we missed breakfast by 10-minutes. We were told by local friends to stop in for a tasty meal. We were quickly seated by the nice young friendly hostess on the shady cozy front porch. Lunch was DELICIOUS. We ordered two Turkey Cranberry Panini's which were hot, tasty, and large (we only ate 1/2 with the Kettle chips, pickle, and water melon wedge. Coffee was great and highly recommend their Unsweetened Mint Tea – loved it so much had 2 16oz. glasses. Can't wait togo back for breakfast." ~D.
---
"Delicious fresh food, good service, artsy decor… indoor or outdoor seating…Covid protocols observed…and a very tempting in-house bakery!" ~Donna M.
---
"I recently visited Bluffton three times to look for a new home. I loved the Cottage so much I went there for breakfast and lunch almost every day. The food and staff are just great. The staff at the Cottage are my new friends when I return to Bluffton, which will be very soon. Cant wait." ~Rick Z.
---
"Really great spot for brunch. Portions are huge! Chicken and shrimp Caesar is a fav.  Fish tacos are really good.  They have power salad specials daily which you can never go wrong with.  Add a mimosa and you've got a great time!" ~Sarah G.
---
"Best breakfast in town! Their omelette is amazing! Prices are reasonable and the place is cozy and cute and very clean. Service was great. Can't wait to come back!" ~Chanty B.
---
"Food and service were great! I had the grouper fish tacos, no cheddar for me though, and they were awesome highly recommend" ~Curt H.
---
"Great place for breakfast/brunch or lunch. Right in the middle of downtown Bluffton." ~Anthony C.
---
"This place was too cute!! Love the atmosphere!! We had stopped by last minute before we went back home from our honeymoon, these lovely ladies let us in even after they were closing up just so we could try this place out before we left. They were absolute dolls for that, it was so thoughtful of them to do that for us. I had a lemon bar, I swear y'all I could have had like 6 of those things if I could. It was that good! I even tried my husband's chocolate, caramel, pecan brownie. Goodness gracious!! It was rich, gooey, and down right delicious!! I highly recommend this place!" ~Anna S.
---
"Best shrimp and grits in the low country. Try the pimento cheese version. Awesome service." ~Bruce M.
---
"Wow. We did the afternoon tea. By reservation only. It was wonderful. Huge tea selection. Service was great. Sweets and sandwiches wonderful. Great experience!!" ~Jeff S.
---
"Extremely fresh, bright tasting meals. Recommended the tomato pie and the power salad." ~Bubba S.
---
"This place is BY FAR the best place I've been to for lunch in all of Bluffton/Hilton Head, and we've been everywhere. The salads and sandwiches are all absolutely amazing. My whole family is so pleased. We frequent this establishment, and you should too! Next time I will post pics." ~Ashley K.
---
"Great food, service and atmosphere!!  Shrimp n grits were delicious and my husband loved the burger. Highly recommend!  Caesar dressing was unexpected but delicious!!" ~Kerin H.
---
"Great service and good food. Love the atmosphere both inside and outside. The desserts are superb and you cannot go wrong." ~Robin S. 
---
"Stopped for lunch at The Cottage and it was wonderful. The fried green tomato BLT and Monte Cristo were excellent. The wait staff was attentive and friendly. Desserts looked awesome but we're saving that for our next visit!" ~K. Sully 
---
"We 'accidentally' found The Cottage one afternoon in the last week of October. From the outside, the place fit in quite well into the neighborhood – nothing really extraordinary…. However, after finishing our lunch there, we were – OVERWHELMED! Not only were the menu offerings intriguing but the quality (and quantity) of the food was exceptional. And then the desserts – another story of superlatives….. Hilton Head is known for the variety and number of its places to eat. But do NOT pass up a quick trip off the island into Bluffton for a meal at The Cottage. You will be most pleasantly surprised!" ~Arunas G. 
---
"A day apart, we asked two different strangers for a good place to eat lunch in Bluffton, both said The Cottage so we gave it a try and could not be more pleased. I had the Heirloom Tomato Pie and it was hands down the best tomato pie I have had! There was a perfect blend of spices with the yummiest cheeses to make for a wonderful flavor combination. One friend loved the Fish Tacos more than any she had before, loving that they were not deep-fried. We all enjoyed our hot tea choices as well, the teas were full of flavor. This is a place I recommend and will definitely return to." ~Windy L. 
---
"Outstanding location, excellent service, and incredible cuisine.  Run, don't walk to this restaurant.  This charm is never to be seen in a frequent occasion.  The people are real.  After we left the restaurant, we walked to water just a few blocks away." ~Pam C. 
---
"Made reservations for a Sat. evening and we were not disappointed. Great service and we enjoyed three different entrees…salmon with crabmeat, tuna poke bowl & shrimp & grits. Lovely dinner & lively jazz on the porch. They added a perfect macaroon smothered in chocolate with a candle to celebrate our friend's birthday. It's the extra touches that make you want to return." ~Ceil T. 
---
"We frequent The Cottage almost every Sunday for brunch. We bring our two pups and sit outside. The pups love their doggy menu and we love that they offer one. I usually get the Green Goddess, tried the Southern Lady today and it was also great. Love the Grand Ceasar and also the Salmon salad. All great options with generous portions. Service is always friendly and attentive and you feel like you are with family when you come here. Highly recommend." ~Lexy S. 
---
"I stopped in for lunch at The Cottage, in Bluffton. Most importantly, the food was excellent. I had the power salad, which included; shrimp; salmon; oysters, and strawberries, in addition to edamame and the salad greens, etc.  Terrific food!  Also, a comment on the staff; each of whom was more than friendly to me. Everyone made a point to say hello and when the wait staff passed my table well working for other customers, each asked if they could do anything in passing. That type of attention comes from culture, and the cottage has just that. Terrific teams, come from terrific leadership. So, the food is great and the staff is terrific. Yours to explore." ~Kevin L. 
---
"I went down to this joint feeling hungry and left full. I ordered a stuffed french toast filled with turkey and ham and cheese. The edges are so crispy as the inside is so soft and warm. The pastries also looked and tasted good. I highly recommend getting the chocolate blondie." ~Zane P. 
---
"Walked by this place while in town and thought we should try it the following day for breakfast! What a good decision! My wife and I started with a great cup of coffee. The waitress was great! I ordered the big breakfast burrito and it was excellent and certainly BIG!! My wife tried the cilantro Love scramble!! She loved it!!! Great spot!!!" ~Greg R. 
---
"We found this little Gem while exploring Old Town Bluffton.  The quaint charm drew us in but the food AMAZED us!  We will definitely make it a priority to visit again when we return to Hilton Head.  Highly recommend you experience this hidden Gem!" ~Jim G. 
---
"Ok, if you're ever in Bluffton you MUST have a meal here. Food is out of this world every single time! The atmosphere is so cute and the staff is wonderful. There is always a wait for a table so be prepared. We've had the jambalaya
, shrimp and grits
, fried green tomatoes
, redfish
, chicken
, kimchi with poached eggs
. Truly a neighborhood treasure. Love it." ~Becky Williams
---
"Excellent breakfast & coffee. Gluten-free caramel chocolate dessert was amazing." ~Amy Miller
---
"Charming space, delicious coffee, friendly waiter & the kimchi/rice breakfast bowl was outstanding!!! Everything looked good." ~Katheryn Kerr 
---
"I love the Cottage! I had the Fried Green Tomatoes which were delicious, especially the sauce. The Cottage did a great job of social distancing and offered both indoor and outdoor seating – overall it felt safe from the risks of COVID19 to me as a guest, and all of the employees were wearing face masks. I look forward to my next visit." ~Lily Bishop 
---
"We always enjoy the Cottage when we make the trek over to old Bluffton. Consistently good food & service. Just small details like mint iced tea, as opposed to plain 'ol tea, is really nice. I really enjoyed the pimento cheese/avocado, fried green tomato BLT special, that came with fresh fruit and a house side salad. My husband loves liver & onions, and he really liked the Cottage's version as well.
We will be back." ~Kala P.
---
"Always great food and service. It's one of our favorite sites to go to. The bakery is great along with their assortment of teas. Leave room for dessert." ~Michael J. F.
---
"It was my mother's 85th birthday last weekend. Because of Covid-19, we could not come down to celebrate with her. I wanted to send her a special birthday cake. I called The Cottage and spoke to Dave. He couldn't have been nicer and very helpful. He had Leslie, the baker and maybe the owner….not sure, call me to make sure, my mother had the perfect cake. Dave delivered it to her home….her words "dressed beautifully and had a nice car". She said the cake was perfect and delicious. She invited all her friends over and was happy because they were so impressed.
I can't thank them enough for bringing some joy to my mom. It was so special." ~Patrizia Kolman
---
"Wow. We did the afternoon tea. By reservation only. It was wonderful. Huge tea selection. The service was great. Sweets and sandwiches were wonderful. Great experience!!" ~Jeff Shaw
---
"Great food, good value. Bluffton charm. Friendly waitstaff." ~Richard Hamilton
---
"Best shrimp and grits in the low country. Try the pimento cheese version. Awesome service."  ~Bruce Maddalena
---
"Dog-friendly breakfast spot. They even have a doggie menu! The dishes are flavorful and the waitstaff was attentive and friendly." ~Vivian C. 
---
"Awesome spot and serving alcohol. Don't pass it up thinking it's just a sandwich shop! In the heart of old town Bluffton with plenty of indoor and outdoor seating. Plan your shopping trip around The Cottage before, after,  or during and Bluffton will become a favorite! Prime Rib steak and cheese sub, salads, and burgers were all great!" ~ Ann M. 
---
"This place is BY FAR the best place I've been to for lunch in all of Bluffton/Hilton Head, and we've been everywhere. The salads and sandwiches are all absolutely amazing. My whole family is so pleased. We frequent this establishment, and you should too!" ~Ashley K.
---
"Very Nice. The restaurant is in the heart of Old Bluffton. It serves good quality meals at a mid-range price. The service was very good and the restaurant environment is appealing." ~Michael D. 
---
"Dear Leslie,
Larry and I want to thank you for that gorgeous and extremely delicious hummingbird cake.  It was the highlight of the party we brought it to last night. Every single person asked who made it and commented about how fabulous it was both in appearance and taste. No one was surprised when we said it came from The Cottage. It truly is an extraordinary cake. Thank you for your wonderful restaurant and for always making your diners feel as though they're warmly welcome… Your food is truly innovative and going to The Cottage is one of the first things on our minds when we come down to Hilton Head."
---
"Continued success to you and your staff. With thanks," ~Merle Rosenbloom 
---
"Passing through…We were on our way to Hilton Head and decided to eat at 'the Cottage' after reading the reviews. We ate on the front porch for a late lunch. I had the yummy special of fried green tomatoes with a delicious sauce on top! So good I ate every last bite. Husband got the generous fish tacos. Glad we stopped!" ~K. Joy 
---
"Always excellent and reliable. The Cottage is a must for visitors to either Bluffton or Hilton Head, SC. It's on Calhoun St. in Old Town Bluffton, near Rt. 46 which runs off of Rt. 278 into HH. Four of us went there for lunch again. Our guests are from Columbia, SC, and wanted to go here again. All of us had different entrees and all were excellent and a great value – Fish Taco Salad; Shrimp Cobb Salad; Shrimp Tacos; and the Flounder Lunch Entree. Don't miss it; it's worth the visit and the wait. We've been there many times on our visits here and always go back." ~Richard L.
---


"BIG servings, great food! We've been there twice now for brunch and enjoyed both times immensely. It starts with delicious cornbread and the best coffee I have had in a long time- southern pecan. Yum! My husband had the southern hash and raved about it. Plan to go hungry and depending on the time (Sun after church) it could be packed." ~R.A. 
---
"Every Choice a Winner! Stopped here for lunch as the way to the Savannah airport after leaving Hilton Head Island. Service was attentive and helpful, it was difficult to decide what to order from the many wonderful choices. settled on grouper tacos which were fantastic. Grouper was grilled and seasoned to perfection. Crab cakes were also very good, with no filler. The prices were reasonable and I will definitely add this to my places to visit again." ~Rick C. 
---
"Fun and fantastic. We visited for breakfast and for lunch. We enjoyed every bite. The atmosphere is like a little southern tea room but perfect for women and men. The scrambled egg dish with cream cheese, spinach, and fresh tomatoes was delicious! My husband loves his with sausage peppers and cheese. Lunch was amazing pot pies with puffed pastry. It reminded me a little of Rebecca's Bistro in Walnut Creek, Ohio. Both are wonderful places to dine." ~Lisa P. 
---
"Fantastic. Really good food and great service. The shrimp and the fish tacos looked fabulous. We had a panini and fried green tomatoes. It was fantastic!" ~Marin 
---
"Creative food. Outstanding service! Stopped here for breakfast and found a terrific place. Charming inside, with seating both outside and in. We both chose the breakfast burrito. Turned out to be a fabulous choice. Huge, filled with a delectable combination of food, wrapped in a tasty tortilla, and covered with yummy sauce…this was astounding! If every item served here is as good as this…well, they have it nailed! They also have some awesome baked goods to choose from here if you just want coffee and something sweet to nibble. We'd love to try dinner here if we lived in the area! Lastly, the service was awesome as the crew of friendly servers tag teamed on everything. Could not ask for better service. Go. Now."  ~Bob W.
---
" Great Patio. Love sitting outside enjoying the wonderfully prepared dishes…chef specials are good. Mint tea, grouper tacos, fried green tomatoes…Yum!" ~A. Ryes 
---
"Best Kept Secret in Bluffton. Great food and service… only a short drive from HHI. We went to Farmers Market on Thursday then dinner at the Cottage." ~L. Green 
---
"One of the 10 Best Restaurants in Bluffton/Hilton Head. We just completed our fifth visit. Food, Service/Ambience GREAT! We particularly like fresh seafood, Fresh, Tasty, and Most Enjoyable!" ~Murray S. 
---
"Very good breakfast! My friend and I were visiting Hilton Head and we decided to drive over to Bluffton because we had heard it was a cute area – it is very charming and loved it there! We stopped at this restaurant for breakfast and it was very good. I enjoyed the atmosphere …we ate outside – it was beautiful out – and laid back. Different options for coffee and tea. The portions we got were pretty big but delicious! The fried potatoes were very yummy! I would def come back here again when I am in town!"~P. Burgess 
---
"Great restaurant and bakery. We have had breakfast and dinner at the Cottage. Love the French toast with Caramelized apples. They have over 90 different teas to choose from, and their butter pecan coffee is delicious. Had the fish for dinner – very moist and flavorful. You can choose a dessert from their bakery section, and you may want to take something home too. Outdoor seating is pet friendly." ~J. Willis Alexandria
---
"Quaint, Great Service and Delicious! We had the pleasure of dining at The Cottage in Bluffton, South Carolina with another couple. We went early and enjoyed the Early Dining option! I have to say this was the BEST meal that I have eaten in Bluffton! All 4 people enjoyed the dinner and we are going BACK!  Two of the members of our group had enjoyed their wonderful breakfast options! The Early Dining was only $21.95 per person and included a salad, main course, and either dessert or a glass of wine. We ate on the porch and enjoyed people watching while dining. Don't miss The Cottage!"~Edie
---
"The staff was friendly very nice place food was good." ~Jeffrey Cross
---
"The food was fantastic. Service is fast, efficient, and very kind. Also has a lovely bakery with amazing cakes, pies, pastries, and more. Great place for breakfast, lunch, or just a quick snack."  ~Brandon Saul 
---
"I recently enjoyed tea at The Cottage and have written a post about it in my blog, Tea Time and More. I hope that you will check out the post – it is called A Cottage Tea. I also purchased your cookbook and would like your permission to share 2 of the recipes that I enjoyed that day: Southern Chicken Salad Tea Sandwiches and Cherry Almond Cream Scones. I will, of course, give you full credit. Thank you for an enjoyable afternoon tea and for letting me know as quickly as possible if I can share these two recipes. http://teatimeandmore.com/Best wishes." ~Daphne Wright
---
"I recently visited your establishment for the very first time while vacationing in Hilton Head.  I am from NJ and was told by some friends that your place was not to be missed. We dined at your Cottage on Sunday, 8/24/14, for breakfast and I wanted to let you know how wonderful the food was!!!  On a scale from 1 to 10, I would rate you a 15!!  Kudos to your chef!! Again I thank you for a delicious meal and can't want to come back soon." ~Vita 
---
"Our visit to your Cottage was AMAZING! The food and the SERVICE were OUTSTANDING! You made this an unforgettable day for us! And talk about PAYING IT FORWARD THAT MORNING AND LUNCH WOW!! We will be back! Thank you!" ~Jutta and Edward Kobel
---
"The food is so good. The menu is exciting, the flavors are unique. It is absolutely one of my favorite places to dine in the Bluffton area." ~Barry DePristo
---
"Yes, I love this restaurant…….Now that my gushing is out of the way. The Cottage is exactly what Calhoun street needed. I have eaten at this restaurant many times and have NEVER had a meal that was not thoroughly enjoyable. The staff is friendly yet not intrusive, the menu offers an assortment of dishes that should satisfy most everyone. Now to the shortfalls. Parking is abysmal. You have to hunt along the road for a place and god forbid it's raining. The front of the restaurant becomes a lake and there is no hope of coming or going with your feet staying dry. They have done all they can by bringing out temporary ramps to put on their walkway but the street and sidewalk flood badly. Seating is limited but worth the wait if you don't get a table right away. The chef is a keeper using fresh ingredients and showing his culinary skill. I still can't quite figure out the pimento cheese spread and a couple of crackers and carrot sticks that arrive to keep your stomach from growling and mouth from salivating in anticipation of the culinary creation that you have ordered. As I said……I don't get it but…..whatever. THE COTTAGE is one of those rare treats you are so happy to have discovered and you hope it always remains just as it is and does not fall the way of so many wonderful restaurants and lose itself in its success."  ~Liz Bree
---
"Hello to everyone at The Cottage! Our readers have been agreeing with our thoughts about your fine establishment after reading our review on The Cottage. You can see the article at our food, wine, and travel site at SavorHour.com. Just scroll down the right sidebar on the site until you find THE COTTAGE under ESTABLISHMENTS BY NAME. Thanks again for so many wonderful meals at your lovely eatery. We can't wait to return in the future!" ~Best Regards, Jennifer
---
"Unbelievably great! The Cottage is my new favorite restaurant! Love it!" ~Brooke
---
"I love this place! Namaste" ~Christine
---
"Fantastic and so creative. Can't wait to bring my husband" ~Ms. Nesbitt
---
"Love all the interesting menu items. We come for breakfast, lunch, and dinner and are never disappointed! Thanks for supporting Girl scouts with your donation!" ~Beth
---
"I just wanted to tell you how much I enjoy the food and atmosphere at The Cottage. FYI I am moving to downtown Bluffton and am excited about being even closer to you. Congrats on the wonderful job you are doing.
P.S. One of my very favorites is the Fried Green Tomatoes, the shrimp are always perfectly cooked." ~Dierdre J.
---
"Your Cottage IS BEST.  My DAUGHTER AND I just love it…the foodservice and drinks (MINT TEA) are the best in S.C.   Whatever you are doing keep it up…Your place puts a 5 star on best eating places here.  Good Luck with 2012." ~Jane U.
---
"We came to the Cottage a week after you opened  And fell in love with the food and the people, especially  Wendy.  She is one of a kind!!!! All the food is great. If we had to pick one thing that blew us away was your vanilla good that we ordered two sheets of it last July for a family reunion.  It was a big hit! We will be coming down to HHI ( from Ohio) at the end of Jan and will visit The Cottage as many times as possible!!! Please say hello to Wendy for us!!" ~Cindy &  Dave
---
"I come a couple of times a year to visit and it was the highlight! The food, the decor, the
service (even though we got there at 2:15, we got great service!) was wonderful. We also got two macaroons to go. I ate mine that evening and I am a coconut fanatic. Many macaroons are overly sweet and to me, that masks the flavor of the coconut. Yours were perfect! Now my friend is going to bring her husband. We think he will love the Elvis Presley sandwich! Can't wait to visit again, and I will DEFINITELY be coming to The Cottage! I am going to share your website and information and my recommendation to my Facebook friends and email buddies. Thank you!" ~Cheryl N.
---
"My husband and I had breakfast at The favorite breakfast ever – it was a Belgian waffle topped with yogurt, orange blossom granola, band bananas, drizzled with honey. I still talk about it and plan to return to the restaurant again for a meal at any time of day, breakfast, lunch, or dinner. We are so pleased to find such a delightful, unique place to dine in the Bluffton area." ~Debbie H.
---
"Leslie, thank you once more for the wonderful open house.  Our 50 guests could not have been more complimentary.  They absolutely raved about your food, service, and atmosphere.  Most everyone specifically said it was the best destination-reception they've ever attended!  Jaime and I will absolutely be stopping by the next time we're in Bluffton.  Your staff was marvelous and sincere in their efforts to make our wedding weekend one for the memory books." ~Kent & Jaime Culberson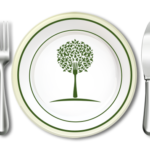 Make a Reservation Now
Due to our intimate setting and limited seating, we ask that you make a reservation for parties of seven or more.
Call 843.757.0508 for reservations.