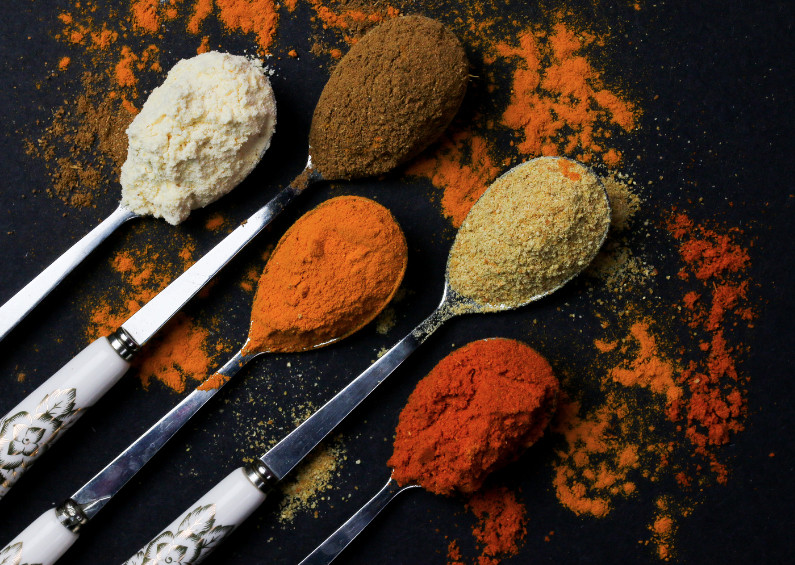 Five Spices That Belong in Every Southern Pantry
Without spices, Southern cooking wouldn't have the same bold flavor profile it's known for. The smokey, spicy, and savory spice blends mixed with otherwise simple sauces and rubs are what make your favorite Southern comfort dishes as unmistakable as they are unforgettable.
Here are five spices that belong in every Southern pantry.
Cajun Spice Blend
Cajun spice blends typically include a combination of ingredients like paprika, cayenne pepper, garlic powder, onion powder, thyme, and oregano. The result is a spicy, aromatic seasoning that adds depth to dishes like jambalaya, gumbo, and blackened fish. Cajun spices are perfect for those who enjoy a little heat in their food, as they bring a fiery kick to any recipe.
Gullah Seasoning
The Gullah people of the Lowcountry have a unique culinary tradition that relies on simple yet flavorful ingredients. Gullah seasoning often includes a blend of salt, pepper, paprika, garlic powder, and onion powder. This seasoning is used in dishes such as Hoppin' John (a black-eyed pea dish), collard greens, and seafood boils, imparting a delicious savory taste.
Smoked Paprika
Smoked paprika is a spice that adds a delightful smoky flavor to Southern dishes. Made from dried and smoked red peppers, it's commonly used in barbecue rubs, grilled meats, and even in dishes like deviled eggs. The smokiness enhances the complexity of the flavors, making it a staple in Southern kitchens.
Old Bay Seasoning
While Old Bay seasoning is often associated with seafood in the Mid-Atlantic region, it's become a beloved seasoning across the South. Its blend of celery salt, paprika, mustard, and various other spices is perfect for seasoning crab boils, shrimp, and fried chicken. Old Bay's unique combination of flavors adds a tangy, spicy, and slightly sweet kick to your dishes.
Nutmeg and Allspice
In desserts and baked goods, Southern cuisine often relies on the warm, comforting flavors of nutmeg and allspice. These spices are commonly used in dishes like sweet potato pie, bread pudding, and pecan pie, giving them a cozy, homey feel.
Hot Sauce
Yes, we do consider hot sauce a spice around here. Southern hot sauces come in a wide range of heat levels and flavors, from the vinegary kick of Tabasco to the smoky depth of Texas Pete. These sauces are often used to add heat and a burst of flavor to dishes like fried chicken, collard greens, and barbecue.

Experience our Bluffton café and bakery's old-world charm – and Southern hospitality – at breakfast Mon-Fri (9-11 am) or Sat (8-11 am), at lunch Mon-Sat (11 am-3 pm), or at Sunday brunch (8 am-2 pm). We can't wait to see you!