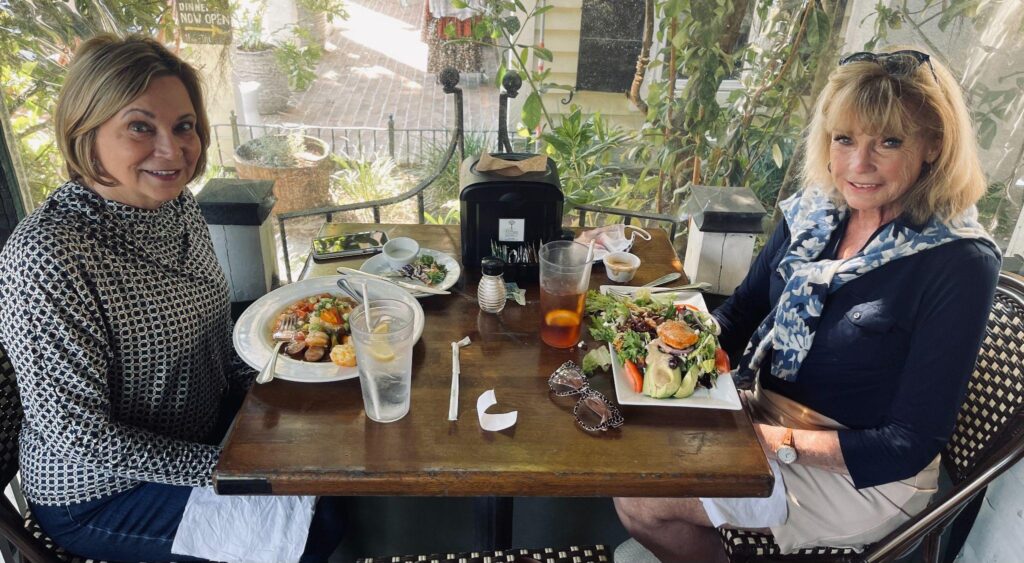 Five Unspoken Rules of Southern Etiquette
We're all family here at The Cottage, but it's well-known that in the South, manners are everything. From strangers waving hello as they walk by to new neighbors leaving cookies at your door, we locals never miss a chance to show off our famous hospitality.
Southern etiquette doesn't begin and end with saying please and thank you-though that's certainly important). Here are five unspoken rules of southern etiquette that will help you fit right in with the locals.
Never Show Up Empty-Handed
It doesn't matter if you're going to a cocktail party or a backyard barbeque, you should always arrive with a little something for the hosts. A thoughtful gift or sweet treat from your favorite local bakery will go a long way.
Write Thank You Cards
Can you hear your mom's voice in your head yet? As old-fashioned as they may seem, a hand-written note is a thoughtful gesture toward anyone who has bought you a gift or helped you in some way. Sending a text or an email is acceptable, but any Southerner would agree that a thank you card is always appreciated.
Don't Be Late
Yes, we lead laidback lifestyles. But the dallying with a cocktail in hand should only begin after you've arrived.
Know Your Place Settings
Formal place settings can be intimidating. You may sit down and wonder which fork you are supposed to use first. Remember to always work from the outside in toward your plate. Your drink will be on your right and your bread plate will be on your left.
Always Be Ready for Company
You never know when a friend will drop by. Have fresh flowers, light candles, play your favorite music in the background, turn lamps on throughout your home, and serve plenty of delicious food. Focus on being a good host to your guests instead of trying to impress them.
Customers come to The Cottage for our award-winning food, but return for our hospitality. Experience our café and bakery's old-world charm at breakfast Mon-Fri (9-11 am) or Sat (8-11 am), at lunch Mon-Sat (11 am-3 pm), or at Sunday brunch (8 am-2 pm). We can't wait to see you!