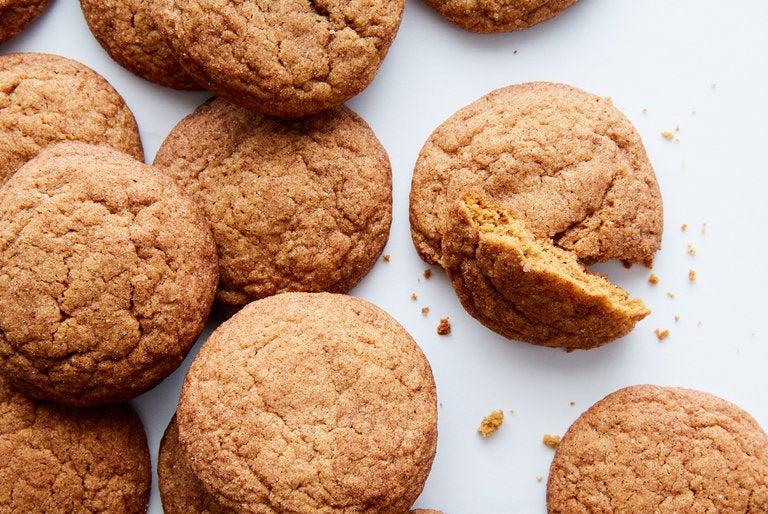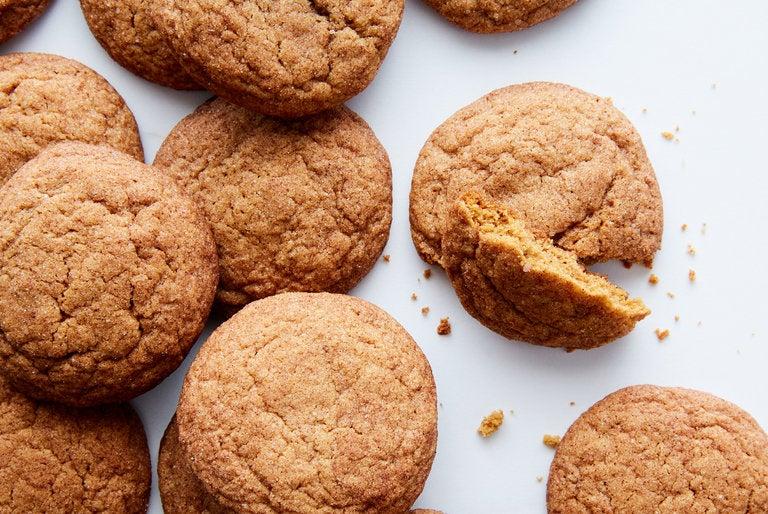 The Cottage's Italian Sesame Christmas Cookie Recipe
While chestnuts roasting on an open fire sounds nice, we would much rather have Christmas cookies baking in the oven. Whether you're heading to a neighborhood potluck, your best friend's cocktail party, or a good old-fashioned Southern cookie swap, these Gingerbread Snickerdoodles will be the first to disappear from the dessert table. And the best part? They take less than 20 minutes to bake, making it easy to whip up a batch during the busiest time of the year.
Ingredients
2½ cups/320 grams of all-purpose flour
1teaspoon baking soda
1 teaspoon cream of tartar
1 tablespoon ground ginger
2½ teaspoons ground cinnamon
½ teaspoon fine sea salt
¾ cup/170 grams unsalted butter (1½ sticks), at room temperature
¼cup molasses
1¼ cups/250 grams sugar
2 large eggs, at room temperature
Directions
In a medium bowl, whisk flour, baking soda, cream of tartar, ginger, 1 teaspoon cinnamon and ¼ teaspoon salt. In the bowl of a stand mixer fitted with the paddle attachment, beat butter, molasses, and 1 cup sugar on medium speed until creamy and smooth, scraping bowl occasionally. With machine running, add eggs and beat until incorporated, scraping bowl occasionally. Turn speed to low. Gradually add flour mixture and beat until just incorporated. (You can make the dough by hand, too: In a large bowl, beat butter, molasses and sugar with a wooden spoon until creamy and smooth. Beat in eggs, one at a time, until incorporated. While stirring with the spoon, gradually add flour mixture and stir until no traces of flour remain.)
Cover bowl tightly with plastic wrap and refrigerate until firm enough to roll, at least 30 minutes and up to 2 days.
Heat oven to 350 degrees. Line 2 cookie sheets with parchment paper. In medium bowl, mix remaining ¼ cup sugar, 1½ teaspoons cinnamon and ¼ teaspoon salt. Portion ¾-ounce (1½ tablespoons) dough by packing dough level into a ¾-ounce cookie scoop or scooping a rounded ball in a measuring tablespoon. Drop into the cinnamon sugar and roll to coat. Put on a prepared sheet. Repeat with dough and cinnamon sugar, spacing balls 2 inches apart, until sheet is filled.

Bake until tops crackle and bottoms are golden brown, 10 to 12 minutes. Do not overbake; the cookies should look dry and set. While first batch bakes, scoop and roll remaining dough, then bake after first batch comes out. Cool completely on sheets on wire racks.