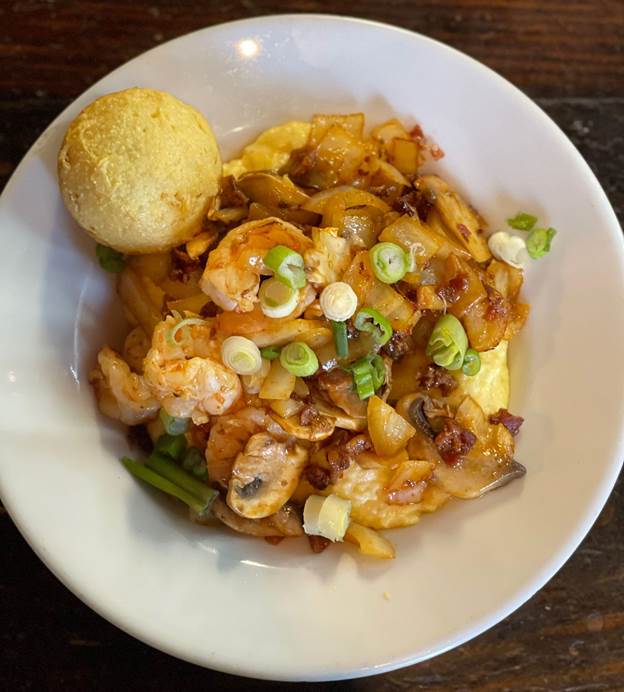 The Great Southern Cooking Debates
If there's one thing Southerners take seriously, it's food. Well…maybe there are three things Southerners take seriously: Thanksgiving, cookouts, and old family recipes.
Whether she made her fried chicken with cornstarch or cornflakes, Grandma's word – and recipes – are law. That's why so many of our neighbors are sure they know the "right" way to make buttermilk biscuits or chicken salad…even if their recipes are a bit non-traditional.
We're not normally ones to stir up controversy, but these Southern cooking debates have to be settled.
Cornstarch vs. Cornflake-Coated Fried Chicken
While fried chicken is traditionally made with a cornstarch batter, some people prefer to coat the chicken in crushed cornflakes for a sweet, salty, and crunchy effect (similar to that of fried chicken and waffles). But not everyone is a fan of this updated take on fried chicken, swearing that in this case, you can't beat the classics.
Fried Chicken vs. "Baked" Fried Chicken
As if people weren't ready to raise spatulas over the cornstarch vs. cornflakes debate, the argument over whether or not you can bake fried chicken is even more contentious below the Mason-Dixon line. While slightly healthier than the original recipe, is it worth going to the trouble of baking "fried" chicken to cut a few calories, or is it better to get your once-in-a-while fix with the original deep-fried recipe as it was meant to be made? 
Instant vs. Slow Cooked Grits
While you can churn out breakfast in a pinch with instant grits, some Southerners would say that if the word "instant" is on the label, you're not cooking real grits at all. We might be a little biased, but one of the reasons why our Shrimp & Grits has won so many awards is that we take the time to do things the long way.
Carolina vs. Kansas City BBQ
Carolina vs. Kansas City BBQ is mostly a matter of preference. In general, Kansas City BBQ is best for beef and Carolina BBQ is best for pork. Kansas City-style barbecue is slow-cooked with a sweet sauce made from tomato soup or ketchup mixed with sugar, vinegar, and spices, while Carolina BBQ is typically made with a tangy, spicy sauce that features vinegar as the main ingredient.
Sweet Potato vs. Pecan Pie
We'll be honest: if we see both pecan pie and sweet potato pie laid out on a dessert table, we're going for a slice of both. But people will argue that one is the more "traditional" Southern dessert, especially around the holidays.
Craving some good ol' Southern cooking now? We can help with that. We serve up Southern classics, sandwiches, and salads with a twist daily! We're open for breakfast Mon-Fri (9-11 am) and Sat (8-11 am), for lunch Mon-Sat (11 am-3 pm), or for Sunday brunch (8 am-2 pm).