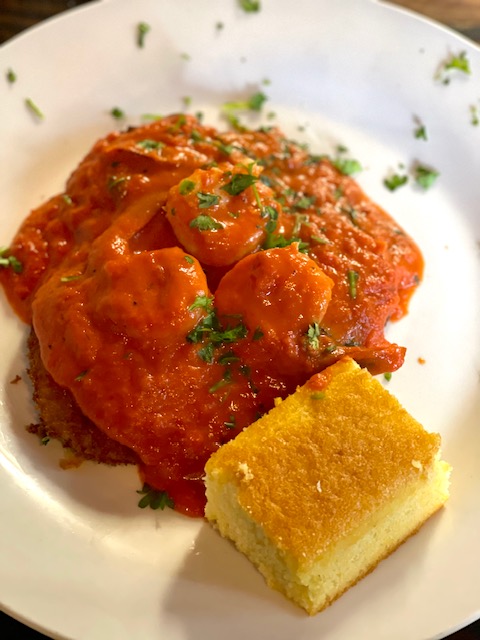 Cooking Secrets from Your Southern Grandma's Kitchen
Sometimes, you really can taste the difference an old family recipe makes. When it comes to cooking, Grandma knows best, especially if she's Southern. One bite of her country-fried chicken or peach cobbler could take you straight back to a simpler time when food seemed to magically appear on plates. It's a comfort we could all use every once in a while, which is why we're sharing some of our favorite secrets from our Southern grandmas' kitchens.
Use a Paper Bag to Dredge Foods for Frying
Meemaw might not have had a restaurant-style deep-fryer, but she did have a paper bag – which was even better. After coating chicken in buttermilk or doing an egg wash, drop the cutlets into a paper bag filled with flour, garlic powder, salt, pepper, and other seasonings, then shake it up to coat every nook and cranny of the chicken. It's less messy, and no piece of chicken is cheated out of seasoning.
You Can't Go Wrong with Cast Iron
Cast iron skillets are the workhorses of the kitchen: one cast iron pan can do the work of 10 stainless steel pans. Seasoned over the course of decades, cast iron skillets are treated as family heirlooms in the South. Just remember to only ever wash them by hand!
Always Save the Bacon Grease
Trust us – a bit of bacon grease will add so much more smokey, savory flavor to your scrambled eggs, burgers, or biscuits than butter ever will. Instead of throwing the grease away, let it cool in the pan then store it in an airtight container for future use.
Don't Try to Bake on a Humid Day
​​If you've ever attempted to make a batch of Southern pralines that didn't set or a layer cake that was a little wonky, it probably wasn't your fault. Always check the humidity levels before tackling a major backing project, as the extra moisture might make your brownies a little too fudgy.
Coca-Cola is More Than a Drink
Add a splash of Grandma's favorite soft drink to thick stews and sauces as a sweetener, or mix it into cake batter for an extra fluffy dessert.
Only Bake with Cold Biscuit Dough
If you refrigerate your pan of biscuits before baking, the gluten in the dough will relax (yielding more tender biscuits), and the butter will harden up. Cold butter creates more layers and will give them a photo-worthy golden crust.
Craving some good ol' Southern cooking now? We can help with that. We serve up Southern classics, sandwiches, and salads with a twist daily! We're open for breakfast Mon-Fri (9-11 am) and Sat (8-11 am), for lunch Mon-Sat (11 am-3 pm), or for Sunday brunch (8 am-2 pm).