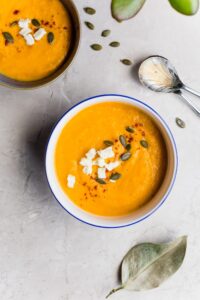 How to Photograph Your Food Like a Pro
We're big believers in #PhoneEatsFirst. While there's no way to capture the taste of a perfectly made meal (yet), a photo of your plate will help you remember one of the most important parts of your Lowcountry vacation: the food.
Some food photos elicit envy and hunger pangs, but we've all seen (and perhaps even posted) some terrible shots. From the camera flash causing a glare on your plate to unflattering bites taken out of a burger, good food photography is becoming more and more of an art. Here's how to take a crave-worthy photo that you'll be excited to post.
Lighting is Everything
Good lighting separates all the best photos from the rest, but shooting in bright, indirect light is especially important for food photography. Harsh glares or heavy shadows can make what's on your plate look washed out, worn down, or simply unappetizing. Natural lighting is best for highlighting the food's colors and textures (we recommend opting for outdoor seating when possible). Still, you can get a similar effect inside the restaurant by toggling your phone's exposure.
When you open the camera app, focus on your subject manually with the touch of your finger. You should see a little image of a sun appear. If you slide your finger up and down the small bar that appears, you can control the amount of light in your photo even before you take the picture.
Think Like a Food Stylist
Who says playing with your food is a bad thing? Wait a minute for the ice cream to drip. Take a scoop out of your tomato pie and leave the fork full on your plate. Slide your burger toppings closer to the edge of the sandwich, or experiment with utensil placement. The little details make all the difference.
Frame the Food
The food is plated, the lights are hot, and the last thing to think about is photo composition. Remember, the "rule of thirds," a classic principle of photography, suggests that your photo should be broken down into thirds – both vertically and horizontally – so you have nine parts total. If the points of interest in your photo run along these lines, you'll have a visually appealing shot. Try enabling the grid feature on your camera app so you can see these lines while positioning your phone.
Instead of the expected phone-directly-over-food shot, try taking pictures from unexpected angles. Getting down on your sandwich's level or making a gentle dollop of whipped cream, the focus of your photo will highlight the food's delicious details.
Did you really go on vacation in the Lowcountry if you never posted a picture of Fried Green Tomatoes or Shrimp and Grits? We're proud to say that our meals are as photogenic as they are delish. It's because we cook our reimagined recipes with fresh, local ingredients (and a whole lot of love). Join us for breakfast Mon-Fri (9-11 am) or Sat (8-11 am), for lunch Mon-Sat (11 am-3 pm), or for Sunday brunch (8 am-2 pm) to savor our cafés old-world charm while capturing new memories.